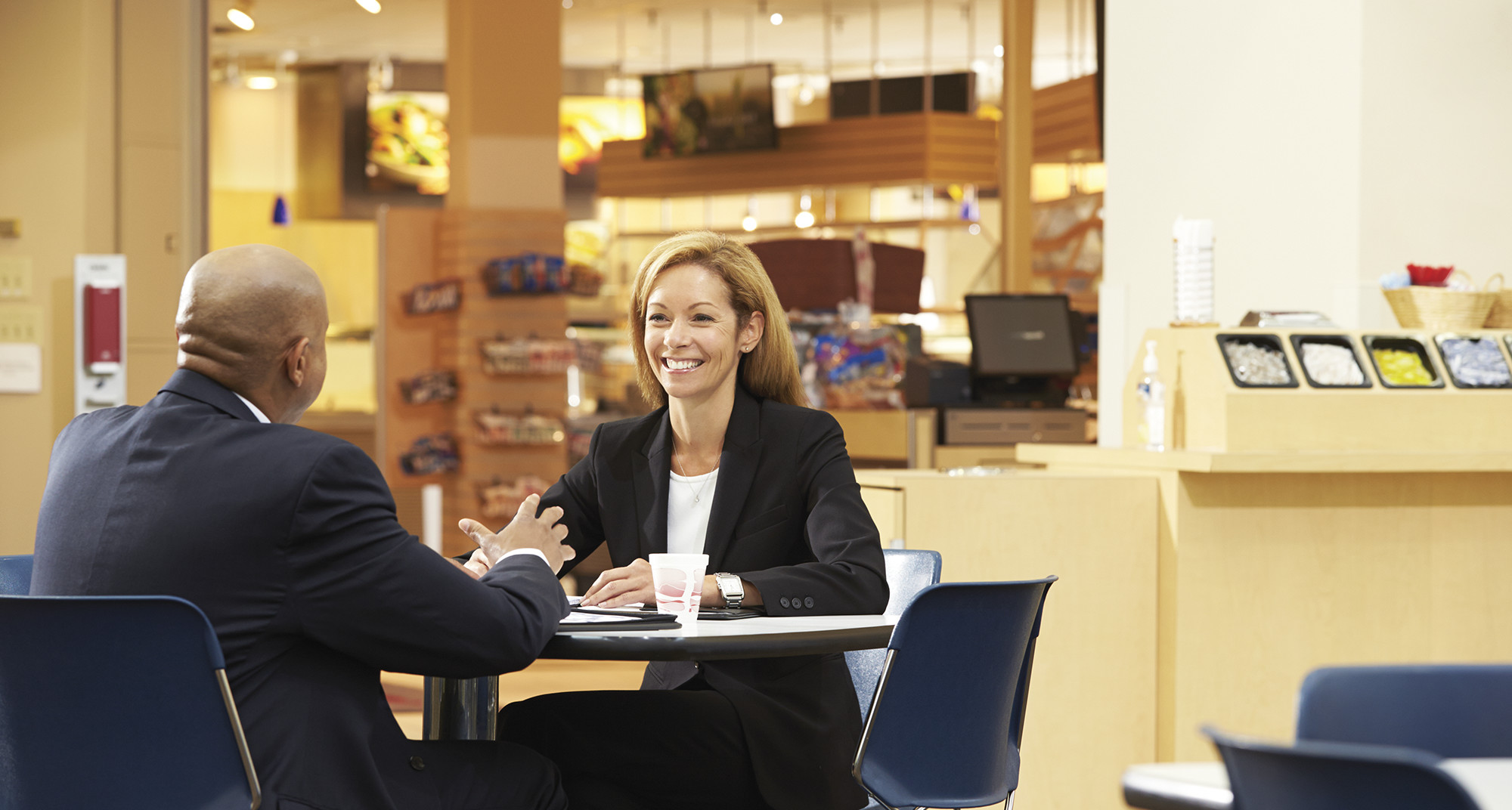 Sales
A sales career at Cintas exemplifies our company's culture and approach to business. We maintain a level of professionalism that far exceeds others in the industry, and we employ a Team Driven approach that gives our sales professionals the necessary support to grow our business.
It's why we were named the #1 Service Company to Sell For by Selling Power Magazine. It's also why in these uncertain economic times, our business is growing, surpassing $4 billion in annual sales.
A successful Cintas sales representative must be self-motivated and driven to work in an environment that relies on teamwork to meet goals. A positive attitude is essential, as is ambition, organization and an entrepreneurial spirit. We demand our sales representatives take ownership of their careers and success.
In return, we provide a comprehensive training program designed to give sales professionals the knowledge of our products and the necessary tools to succeed. We take training seriously and make sure all of our new hires obtain early exposure to all facets of the business. This gives them confidence and knowledge they need to have successful and rewarding careers.
Title
Location
Date
Sales Representative - Uniform

Cumberland, MD, US

Feb 12, 2016

Sales Representative - Uniform

Enid, OK, US

Feb 12, 2016

Associate Account Manager

Mason, OH, US

Feb 12, 2016

Sales Representative - First Aid & Safety

Ledgewood, NJ, US

Feb 12, 2016

Sales Representative - Uniform

Marianna, FL, US

Feb 12, 2016

Sales Representative - Uniform

Compton, CA, US

Feb 12, 2016

Sales Representative - Uniform

Olathe, KS, US

Feb 12, 2016

Intern (Scholar) - Sales

South Bend, IN, US

Feb 12, 2016

Sales Representative - First Aid & Safety

Louisville, KY, US

Feb 12, 2016

Sales Representative - First Aid & Safety

Auburn, WA, US

Feb 12, 2016

Market Development Sales Rep

South San Francisco, CA, US

Feb 12, 2016

Intern (Scholar) - Sales

Maumelle, AR, US

Feb 12, 2016

New Account Installer

Piscataway, NJ, US

Feb 12, 2016

Catalog Sales Representative

San Leandro, CA, US

Feb 11, 2016

Sales Representative - Uniform

Indianapolis, IN, US

Feb 11, 2016

Sales Representative - Uniform

Cincinnati, OH, US

Feb 11, 2016

Fire Sales Representative

Cincinnati, OH, US

Feb 11, 2016

Sales Representative - Uniform

Greeley, CO, US

Feb 11, 2016

Fire Sales Representative

Anaheim, CA, US

Feb 11, 2016

Sales Representative - First Aid & Safety

Hazelwood, MO, US

Feb 11, 2016

Fire Sales Representative

Conshohocken, PA, US

Feb 11, 2016

Intern (Scholar) - Sales

North Salem, NY, US

Feb 11, 2016

Sales Representative - Uniform

Union, NJ, US

Feb 11, 2016

Sales Manager - First Aid and Safety

Houston, TX, US

Feb 11, 2016

Fire Sales Representative

Greenville., SC, US

Feb 11, 2016