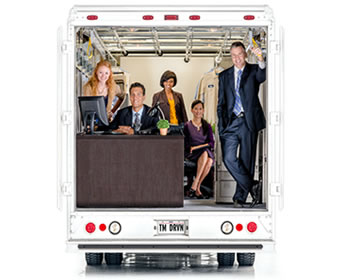 Accounting & Finance
Cintas' accounting and finance careers provide dedicated professionals great opportunities. Offering leadership and advancement prospects, we provide our employee-partners with a broad range of responsibilities that allow them to expand their knowledge of our business and gain exposure to leadership throughout the company.
The accounting and finance team plays a large role in the company's achievements by routinely interacting with operational leadership, providing relevant business analyses and preparing financial performance information. As a publicly traded company on the NASDAQ stock exchange, the accounting and finance team is also responsible for developing and maintaining a world class financial control environment that ensures compliance with Sarbanes Oxley requirements.
Positions in this department work with professionals in multiple regions of the country. Apply today and take the first step toward a professional career in accounting and finance with Cintas.
Results 1 – 10 of 10
Page 1 of 1
Search results for "". Page 1 of 1, Results 1 to 10 of 10
Title
Location
Date