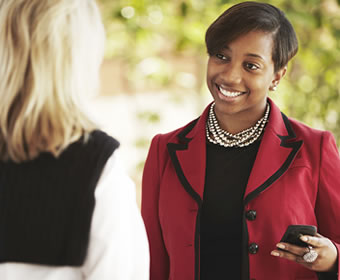 Campus Recruiting
Cintas appreciates the importance of internships and their impact on the future success of students. We have developed well-rounded programs that prepare our interns for the challenges that they will face in their careers. We provide valuable opportunities for both current students and recent grads to gain world-class business skills from our industry-leading company and staff.
We offer three programs: the Scholars Internship Program, the Management Trainee Program and Sales Trainee Program. The Scholars Internship Program is designed for current students who want to make the most of their education and secure their future place in the business world. The Sales and Management Trainee Programs target top performing university grads and aim to develop the necessary skills to help them succeed at Cintas.
All of our programs offer structured training, standardized performance reviews and feedback, customized development plans and outstanding opportunities to work full-time for Cintas upon completion of the program.
Search results for "". Page 1 of 8, Results 1 to 25 of 186
Title
Location
Date